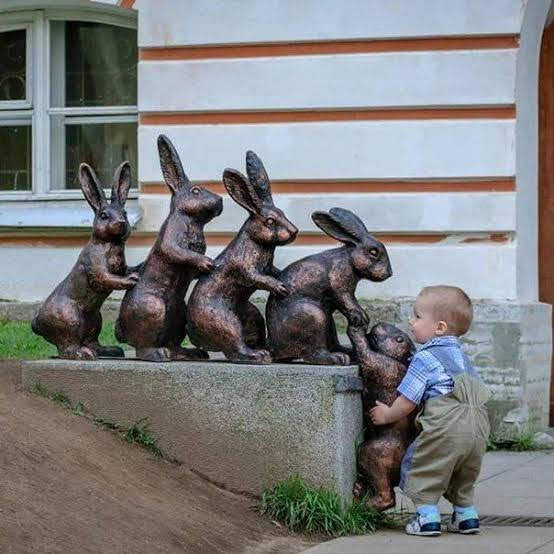 The image shows the inherent character of who we are as humans. We are generous, we are kind, we are empathetic and we are united.
Perversely, we have allowed our character to be poisoned by the venom of division. This venom is that of separation, distance, intolerance, and abhorrence towards others. It goes further to inflate our ego that we feel haughty to others, stronger or weaker than they.
The division that attacks our hearts, making us devoid of empathy and sympathy for others. Even more noticeable is when it sparks our impatience, contempt, and withdrawal that we no longer see one another's humanity-when we objectify, dismiss or disregard another individual's value.
Don't think too far because one of the reasons for our sickened society is 'division'. We are so divided that we cannot applaud the virtue of our humanity, that selfishness is the first call of action in how we make and take decisions, that greed is mostly the exchange for the service we give.
We should not choose to remain indifferent or lackadaisical to the reality of our humanity, we see this flaw that has been created by division and we can't turn the other cheek like it doesn't affect us.
It does! And it will continue if we don't act, if we don't nip it in the bud.
What can we do? What can be done?
LOVE is what we can do. LOVE is what can be done.
We must inject into our lives the strongest anti-venom known to humankind, the cure of all evils and pains, the divine course that speeds all recovery and fuels all of humanity's hope and strength and joy: LOVE.
Brendon Burchard
Love is inherent and the most abundant resource in the universe. It's in us. Somewhere deep in the hollows of our core. Let us bring it out. Every waking day, let us show it, let us feel it.
Take a look at the image above. The clueless child doesn't recognise that this is a statue and not real but still chooses generosity. In this act which I will call Courageous, we see and feel LOVE.
Love is within and beyond us. Let us use love as the antidote for division.
When we see division, let love speak for us. When we see withdrawal, let love bring us closer.
When we see pain, let love heal us. When we are angry, let love pacify us.
When we see division, let love unite us.
And let us always remember that Love is the antidote to Division.
Sign up to my community newsletter here